Telkomsel is back with IndonesiaNEXT 2017, which is a certification program meant to increase the capacity and prepare the skills of students in preparing themselves for the competitive global landscape. With the theme "Get Ready To Be The Next", IndonesiaNEXT 2017 held a roadshow to six cities; Medan, Jakarta, Bandung, Yogyakarta, Surabaya, and Makassar.
At every roadshow stop, IndonesiaNEXT held a full-day seminar about the ceritification, on how to do public speaking, and so on.
Prospective participants were required to register online on a microsite provided by Wooz.in, filling in their personal details and connecting their social media accounts like Twitter, Facebook, Linkedin or simply their email. After a successful registration, the system sent a passcode to the participant via SMS and email to verify their credentials.
The online registration is open before the event up to the day before, but if there is still some room left, participants could also register on the spot.
The passcode sent was used upon re-registration by inputting the passcode into the self-registration platform provided by Wooz.in, after which a card printer would automatically print the participant's ID card, complete with their QR code. This ID card must be used by the participant to mark attendance, for the photobooth, and redeeming their lunch package.
After a successful re-registration, the participant must scan their ID's QR code on the provided scanners before entering the seminar hall, to mark their attendance, The screen will show a greeting to the participant.
Participants that took a photo at the photobooth and wanted to get the picture uploaded to their social media or sent to their email, had to scan their ID along with the intended photo.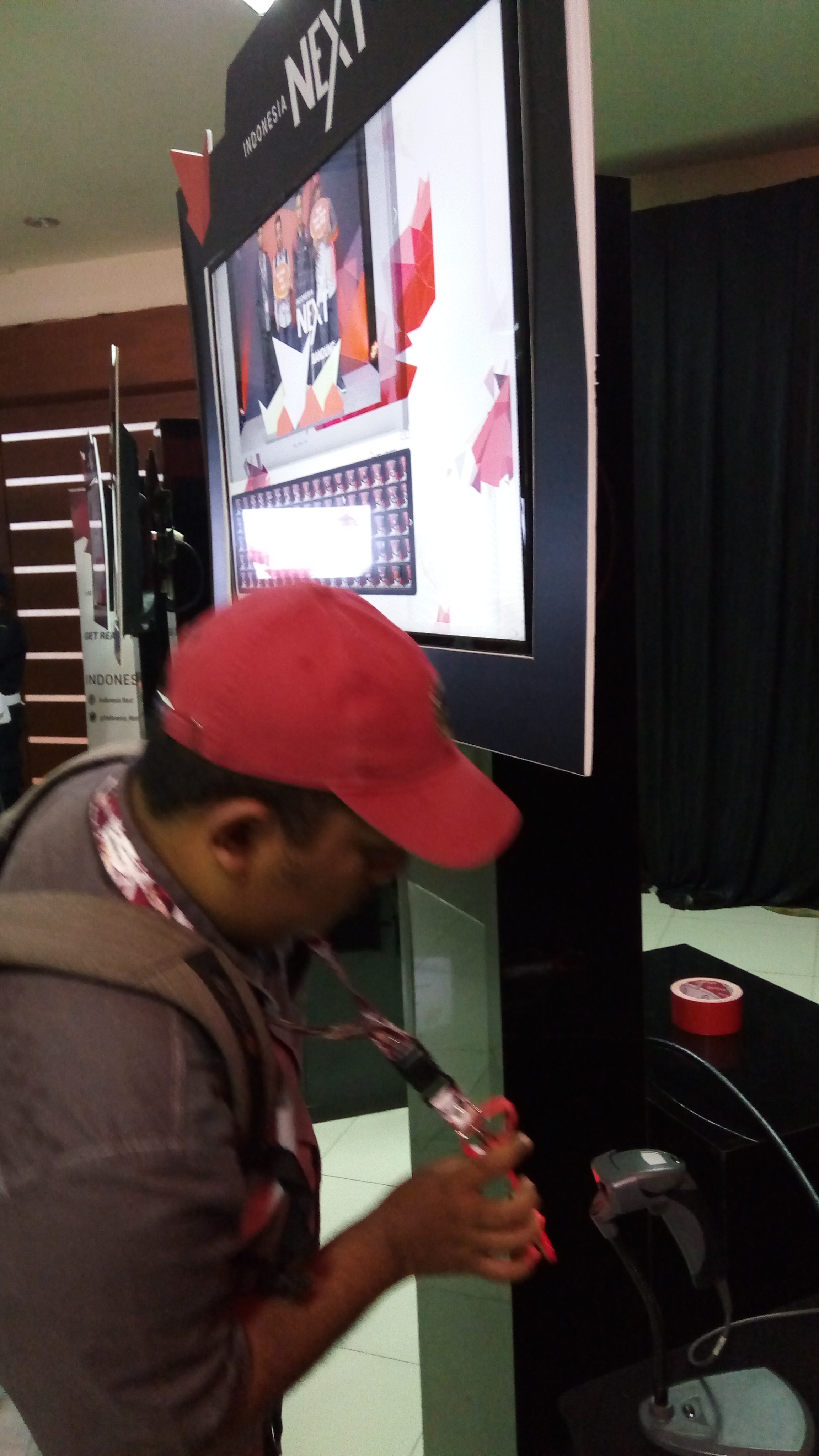 All activities done by the participants are recorded by the system and are inserted into the raffle system for drawing at the end of the event in each city.
The data collected from the IndonesiaNEXT 2017 roadshow is further analysed for better preparation and enhancement for the event in the following year.