SGM Eksplor, a growth milk that supports the enhancement of nutrition of Indonesian children, launched its latest campaign "Lengkapi Nutrisinya, Jadikan Dunia Sahabatnya (Complete Their Nutrition, Make The World Their Friend)", held at Surabaya, Yogyakarta, Medan, Makassar and Jakarta from October 2016 to February 2017. During the campaign, SGM Eksplor created various activities specially created for children. They were not simply entertainment, as strong educational themes could be experienced by the children and their parents who were visiting the event. The event was divided into four main playing areas: Safari World, Ocean World, Garden World and Sky World.
To enter these four areas, visitors had to exchange receipts for purchasing SGM products with RFID tickets. The RFID tickets had to be registered first at the registration desk, where visitors registered using Facebook, Twitter or email, and provided their data and answered a few survey questions.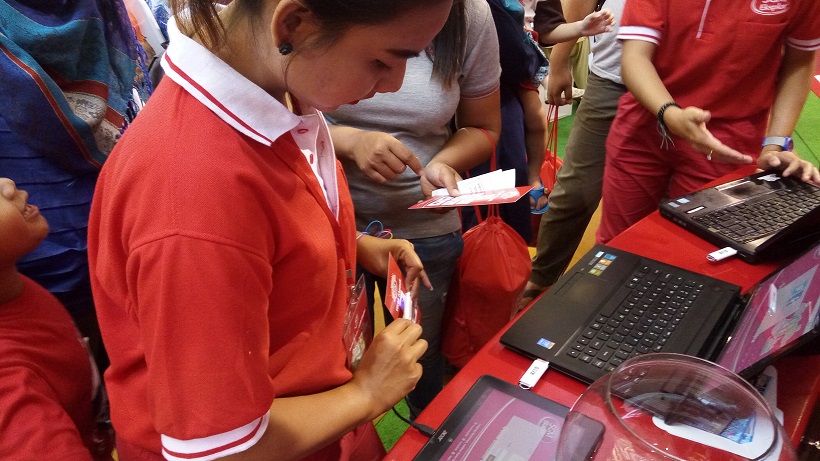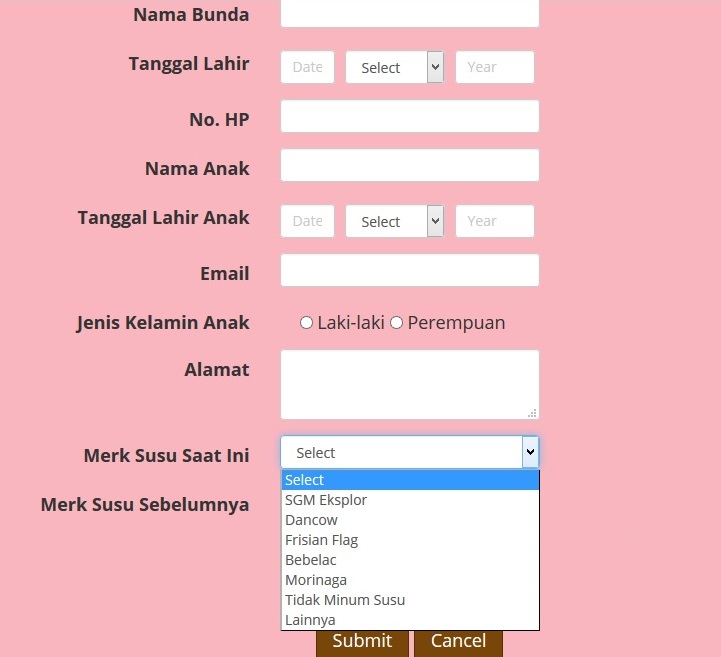 Before entering the play area, visitors with RFID tickets needed to tap their tickets at the provided stations. This greeted the visitor, and recorded how many people entered that specific area.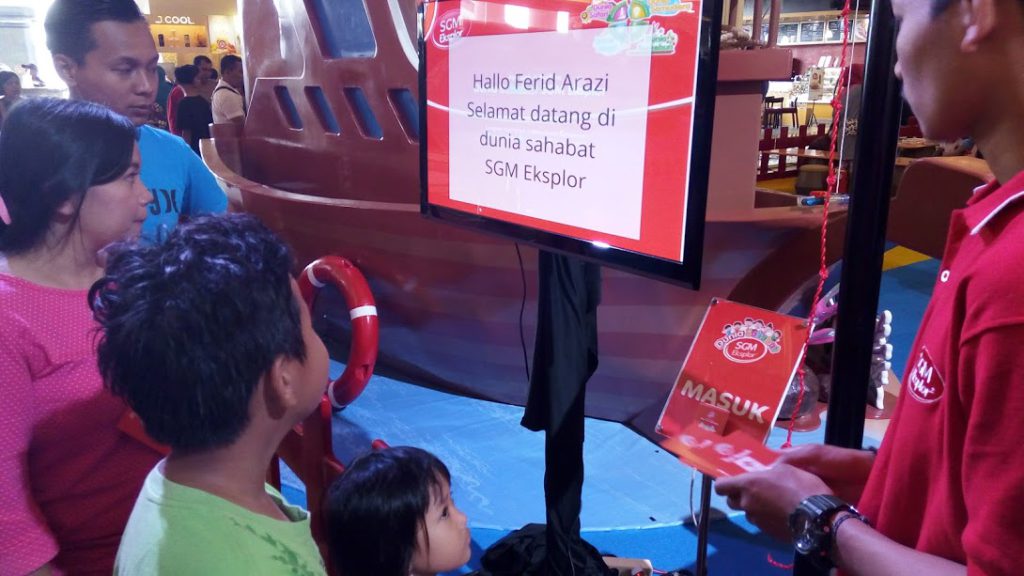 Various activities were prepared for visitors in the "worlds", for instance:
Safari World
Digital Hopscotch
Flying Fox
AR Photo Booth
Ocean World
Pictures of fish were coloured by the children, which were then scanned using AR technology, and would show on a big screen acting as an aquarium.
At the AR Photobooth, the coloured fish would show in frame. To take a photo, ticket holders had to tap their RFID tickets at the provided reader.
Garden World
A simulation of cultivating plants, starting from sowing seeds, watering until bearing fruit. Real fruit came out of the device.
A real plant cultivation area, where children were taught how to take care of plants.
3D photobooth, activated by tapping the RFID ticket at the camera held by the crew.
Sky World
Simulation of rain. Children are taught how rain comes. With devices provided within the dome, the children collect the clouds so the rain could fall. Used real water!
3D photobooth, activated by tapping the RFID ticket at the camera held by the crew.
For ticket holders who wanted to print their photos that resulted from the photo booths, a print area was available outside the play areas. They only needed to tap their RFID tickets, and a screen would display all their photos at the activity, after which they could choose which photos to print.
Aside from the RFID tickets for access to the four "worlds", tickets were also sold to a single ride on the train. Before boarding the train, ticket holders had to tap their RFID tickets beforehand as one ticket only applies to one ride.